When:
September 26, 2022 @ 7:30 pm
2022-09-26T19:30:00-04:00
2022-09-26T19:45:00-04:00
Where:
Institute of Catholic Culture

Event Description
Deadline extended! The last day to apply is Wednesday, May 4.
Bioethical questions—those issues that exist at the intersection of science, medicine, morality, and law—affect our daily lives in myriad ways. Faced with a constantly changing landscape of rapid technological developments and shifting ethical norms in our culture, the Church seeks to provide a clear and consistent voice to champion the dignity of the human person in every stage of life. In this course, we will study a broad range of topics in bioethics that touch on contemporary moral questions from conception to death.
This course will be conducted in the ICC's online classroom, and as with everything at the ICC, it is offered free of charge.
Click here to preview the course syllabus.
A course orientation session will be held on Monday, May 9 at 8:00 pm ET.
Instructor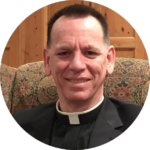 Rev. Thomas Davis, J.D., LL.M.
Fr. Thomas J. Davis, J.D., LL.M., M.A., is the chair of the Bioethics Graduate Concentration program at Holy Apostles College & Seminary in Cromwell, CT. From 1991 to 2021 he served as assistant attorney general of the State of Connecticut. Fr. Davis is also the founder and president of the 
Liberty Institute for Faith & Ethics (L.I.F.E)
 and is the Director of L.I.F.E.'s Saint John Paul II Bioethics Center, Religious Liberty Observatory, and Center for the Study of Bioethics & Law. He is currently the pastor of 
St. Ann in Danbury, CT.